Blog
Been a while boys! It seems I have been remiss in getting a new journal entry up! Every time I get in this part of the site I tell myself I'm going to try to get to this once a week but life gets in the way :( I would love to see your comments down below so don't hesitate. They won't show up right away because I have to approve them first. I have been getting a lot of questions about things that I'd like to address here sooooo here we go!!
---
1.
Are you retired or not?

Well it's complicated. I have not been shooting new content recently, BUT I have quite a bit that 99% of you have never seen, literally hundreds of videos and thousands of pictures, so I continue to upload, edit, and promote on a semi regular basis.
---
2. Will you shoot again?
..I honestly do not know. Currently I haven't felt any desire to. That doesn't mean that I won't ever consider it or even have a desire, but as I get older I think it is less and less likely.
---
3. Can I still get a custom order? No. I am keeping custom order requests sent to me via email in a folder so that if I do decide to venture down that path again I can pick from the best of them :)
---
4. Where do I find your scat content?
..Yeah, um, email Mandy@mandyflores.com and put scat in the subject line and I will talk with you directly.
---
5. Do you do in person meet ups?
...If I bump in to you in public I appreciate you not making too big a deal about it. Especially if I am with my family. I'll still sign something and be happy to say hi, but I'm not in to having hugs with every person that approaches me though. As far a meeting up just to meet I am not doing that anymore, and even events like AVN I haven't been attending recently, but if I do the yes...say hi!
Yea! Young Mandy Pics and personal pics :)

Here I am going through some old hard drives, and thought I should share some of these pics to my long time supportive members and fans. I'm just going to add a photoset with a bunch of pics of young me, I'm just figuring out how to make them small on this blog page to describe what I was doing or what the date actually was. It'd be fun to see what age you guys guess I am in some of these LOL These first couple I was working at our produce market in Everett Washington. I pretty much did everything there, including tax preparation.
I spent a lot of the time at the ocean, pretty much whenever I could, these pics have the Washington, Oregon, California, and Hawaiian coasts all visited by little ol' me :)
CoronaVirus Update I hope every one of you is safe and healthy right now, please wear your mask and conduct yourself as if you already have this thing and we will be bale to get back to life much sooner. I'm doing good and basically not around anyone! I have this posted question from a member and wanted to make a post about it so .....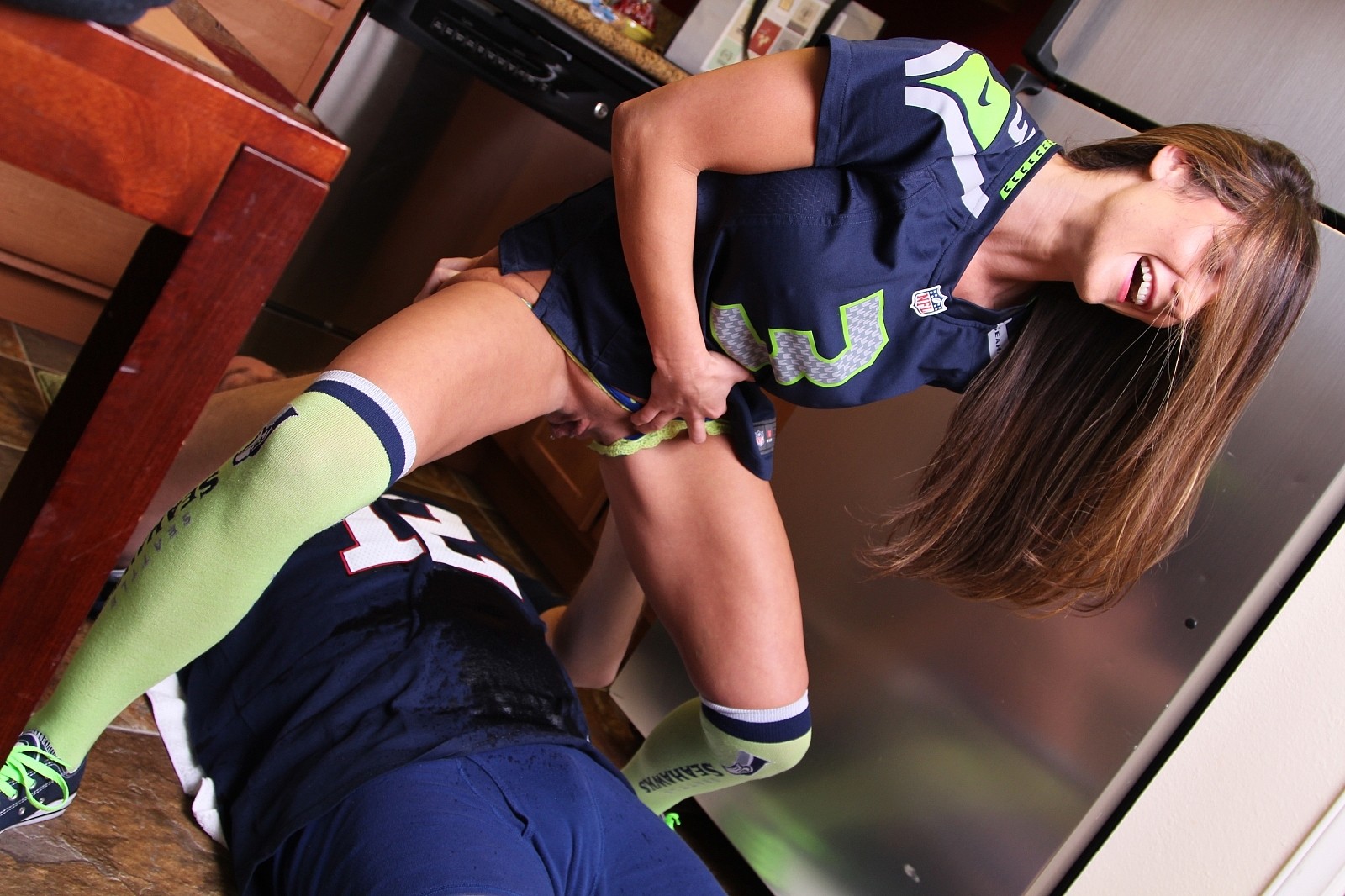 Questions... Do you mind if ask a few questions about this shoot, Mandy? What year was it done? How did the guy get the job in this shoot? Did you know him? What did you mean by show up in a 12th man shirt? Was the peeing planned in advance or did it just happen unexpected? You look like you're enjoying it! Face savoring drink
Well this was a fun one! This was done just before the Superbowl in 2015. The guy in the pics was a customer who has ordered many many custom videos (Unaware Brother Movie Night is a well known video of his here). He had asked to be allowed actually witness a video of his being made, for a fee of course, and after proving himself worthy he was allowed to. My photographer/hubby got the idea to do the 12th man shoot, was going to be fun Seahawks stuff but the guy had a Brady #12 shirt on when he got there! Change of plans! He got sat on and pissed on instead! LOL That came impromptu and was fun yes :) I was going to sell the shirt with the pee on it but bagged it up and forget it until I unpacked a week later. Yuk!
Added: 11/23/2018 l Tags: mandy, flores, nude, tributes, interview, journal, blog, submission, sex, milf, slave, ray, nude, candid, mofos, reality, kings,
Fun gift for yourself or your awesome cool friend that you can't think of the perfect gift for....
Mandy Flores Custom Poker Playing Cards

$55

Personalized signature on each deck email: Mandy@mandyflores.com for payment options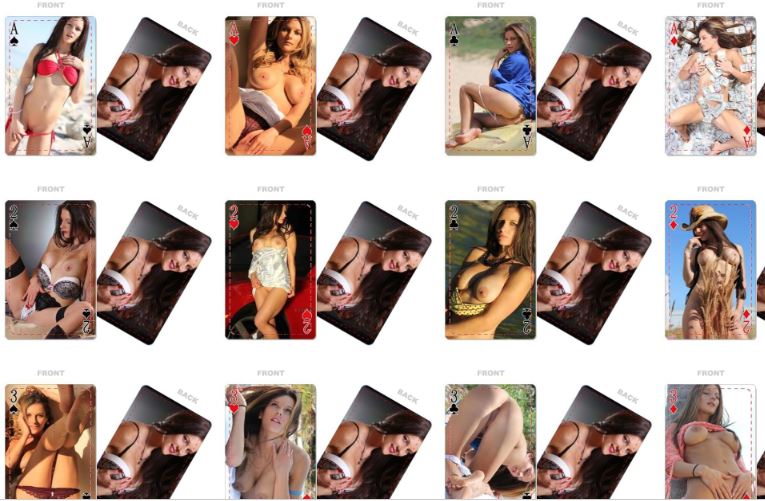 Added: 10/04/2018 l Tags: mandy, flores, nude, tributes, interview, journal, blog, submission, sex, milf, slave, ray, nude, candid, mofos, reality, kings,
Hi guys! :) So these first few pictures were taken WAY up in the hills over Lake Chelan in Washington. We decided to just follow a dirt road and see where it took us, and it was really beautiful up there. Then came accross this little scary painted rock that said "TacomaRocks" (Tacoma Washington) on the back. I took it cause I am a bad seed! :) Actually I didn't realize I should leave it for others to find. It was a wonderful little trip.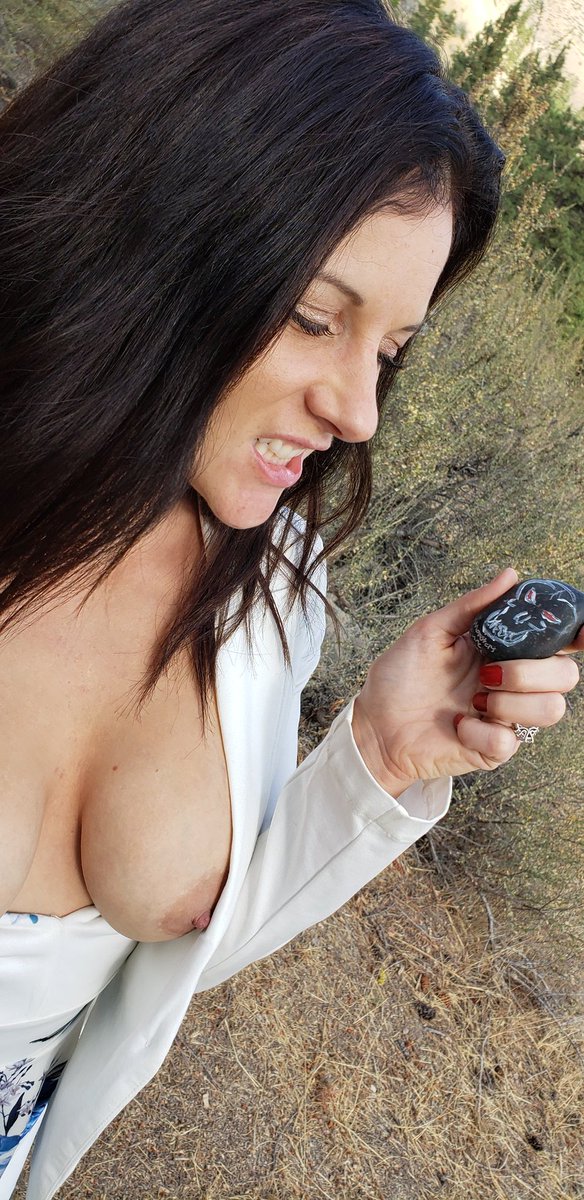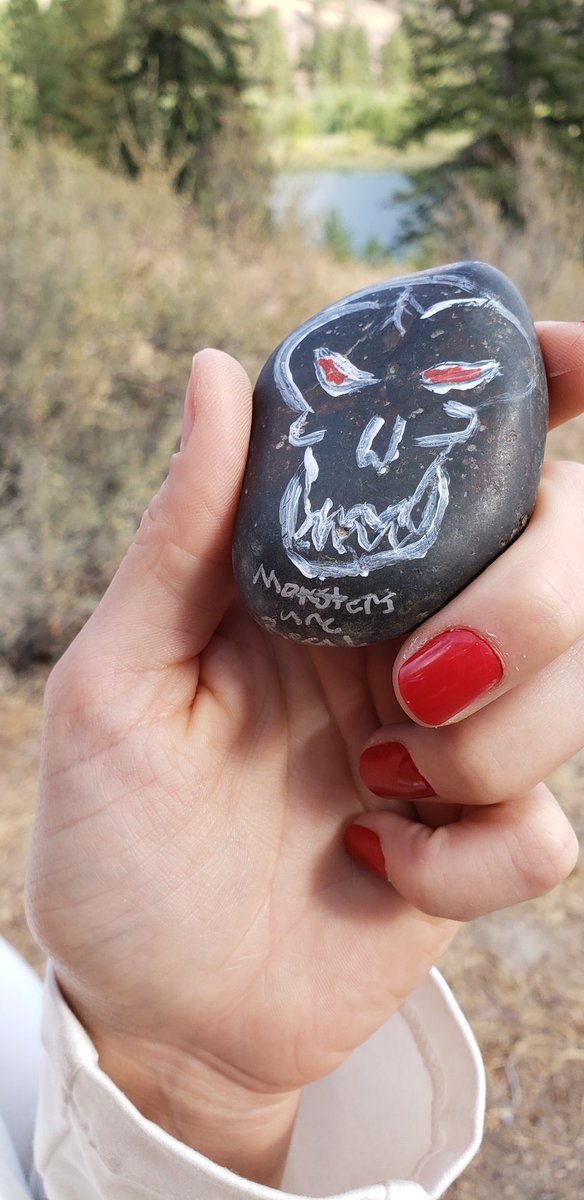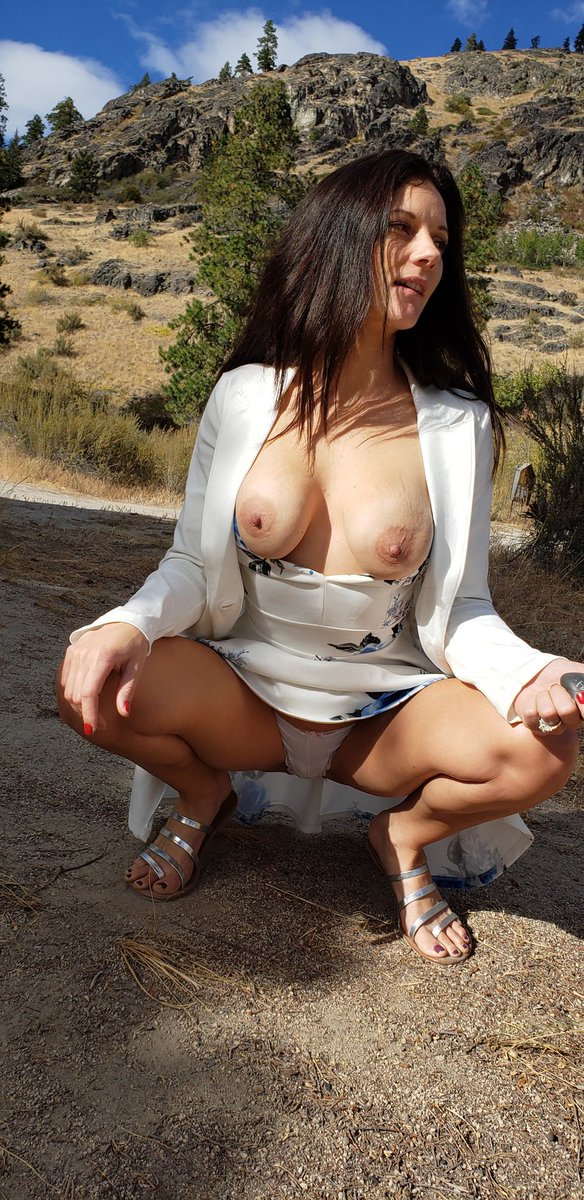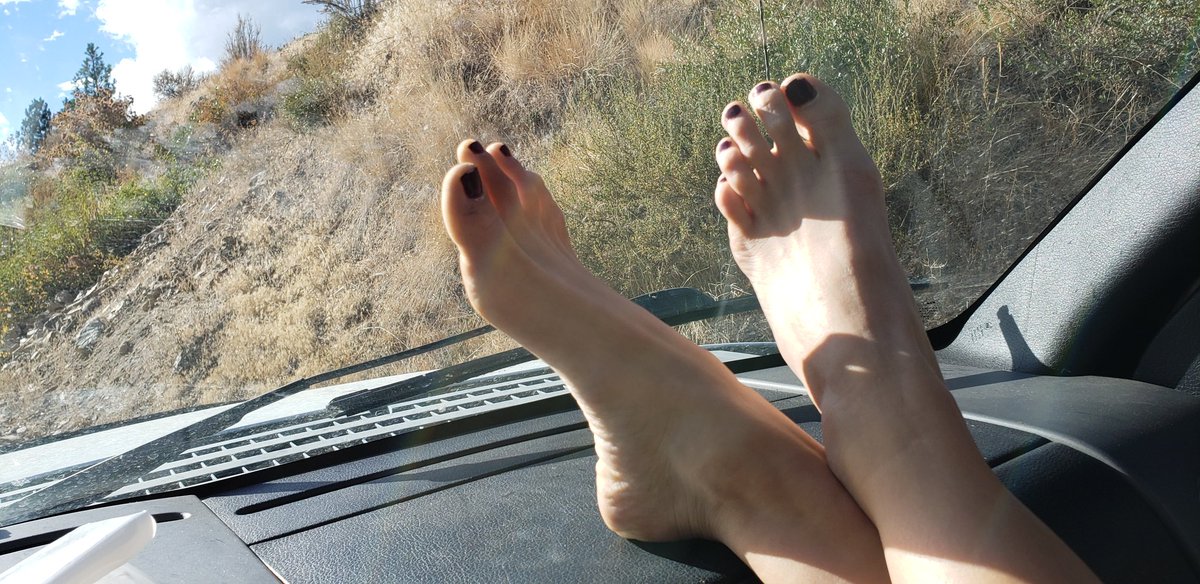 I've taken to wearing some onsies lately, and Pooh Bear isn't the only one. My new favorite lately is a Rainbow Unicorn :)
Both the Pooh Bear and this pic were taken on the same Chelan trip, I think a day apart. This picture is at a friends property that is up in the mountains above Brewster Wa., I used to go camping there with my best friends family. They had a cabin there and it had even been a place they lived for a few years when my friend was young. Two years ago a terrible fire ripped through that area and just wiped out everything that wasn't rock or steel. This old tractor was theirs.
If you were on my boat, this is the view of my foot from the seat across from me :)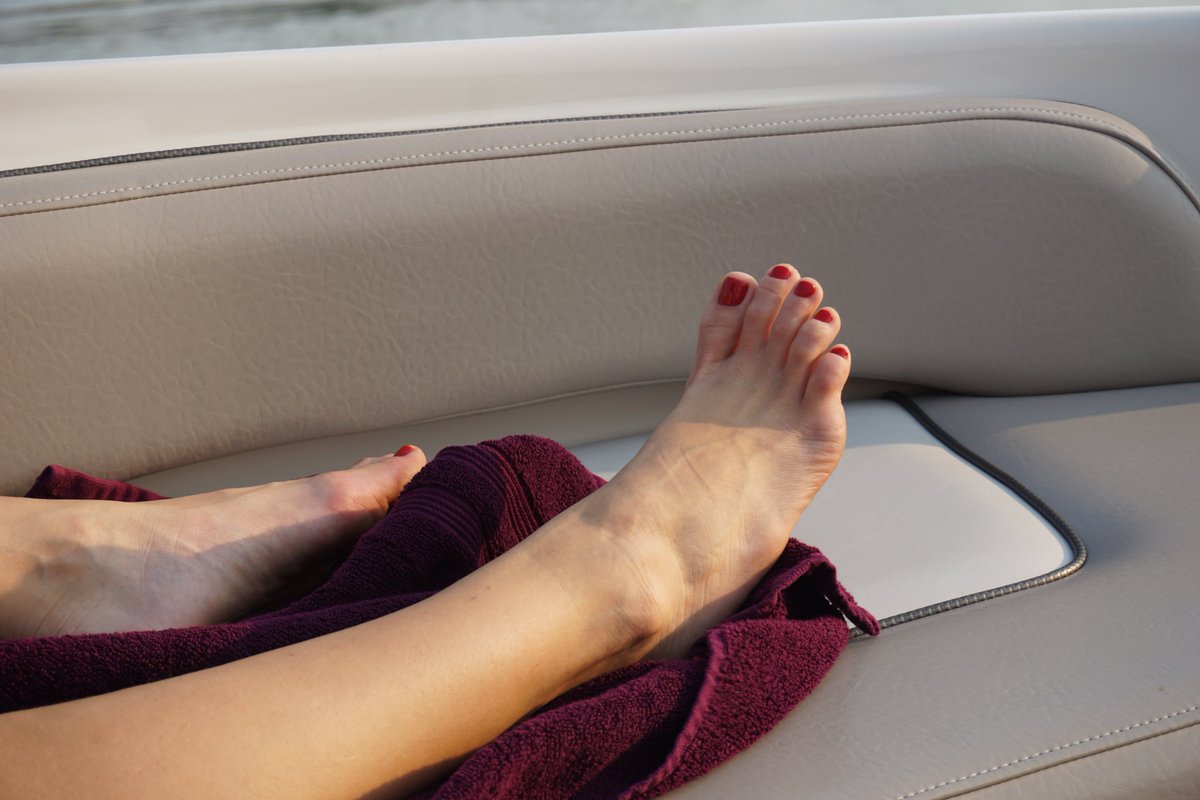 Ok working on lots in the background, well actually Mr. Flores is doing most the work but you will get to see some fun new pics sets soon and of course I have way too many videos to be out of them any time soon :) Hugs and kisses all of you!
Added: 08/22/2018 l Tags: mandy, flores, nude, tributes, interview, journal, blog, submission, sex, milf, slave, ray, nude, candid, mofos, reality, kings,
1) Mandyflores.com is one of the most famous brands in the porn industry. How was the transition from an actress to a producer for yourself?
​I never have been just an actress. Every video you have seen of me was always produced by me, except for 4 videos I recently did with another company and a few shot with my friend MissaX. I am not a porn actress, I do not work for anyone but myself.
2) from what are the plots of your videos? I saw that the Mom / step mom movies were a success.
​Nearly all of my videos were custom ordered videos. My base price to make a video into reality for a customer is $3,000. Usually they have a fairly well thought out scenario and I extrapolate on that or tone it down based on what I think will sell or what I am comfortable with. There are a couple that are strictly my and my husbands ideas,
The Viagra Incident (Accidental Erection) https://mandyflores.com/vod/scenes/Mom-and-Step-Son-Accidental-Erection--the-Viagra-Incident_vids.html
Walking Dead Zombie Attack https://mandyflores.com/vod/scenes/Zombie-Attack_vids.html
​Daddy I cant Sleep https://www.clips4sale.com/studio/33729/19798787/MF+~+Ultimate+Taboo%3A+Daddy+I+cant+sleep+1080HD+Taboo+Mandy+Flores
​​Black Widows Revenge https://www.clips4sale.com/studio/33729/17552294/Black+Widow+Sisters+Revenge%3A+Bondage+Sex%3A+Mandy+Flores+%26+Barbie+Bailee
​​There may be a couple more but these ones we had fun with and basically took a small idea and fed off of each other while we wrote them out.
3) What is your biggest perversion? ​Me personally?
I honestly can't say. I'm pretty straight forward sexually :)
4) can you tell us how you are when you are far from the cameras? ​
More relaxed! LOL I love my animals, I love my time at the beach and out on the boat. Usually when someone meets me they get the impression I am sweet, I have no idea why. LOL
5) you have been called the girl next door, can it be a reason for success? ​
That's been a topic of conversation here at home, about how I have these two personas that really compliment each other. I can be the sweet girl next door with a pretty smile, or I can be the vicious vixen who looks like a supermodel. I feel very blessed to look how I do. I also really do try to get into the character as much as possible, try to make even ridiculous scenarios seem somewhat believable. I think that's a big part of the success too.
6) in some of your videos there is fetish. is it a practice you like? ​
Really ALL my videos are a fetish of some sort. There are plenty of them I enjoy but I like to keep that to myself, outside of financial domination, what girl doesn't like having money just given to them?!
7) in addition to the porn there is Mandy Flores that we do not know? ​
I don't try to hide who I am outside of my videos, but a lot of you might be surprised at how spiritual I am. I do have a deep faith in God and I know many would balk at the thought, but I truly don't see a conflict in what I do and believing in God. I only have sex with my husband in videos, always has been that way, and how can the acting we are doing (having sex) be any worse than someone portraying a murderer or bank robber in a mainstream film? It's not. It's just acting. Outside of that I am a big animal lover and love to do things outdoors. Oh I also have two kids most of you don't know about! LOL
8) What projects do you have for the future? ​
Currently....Nothing. I am taking a long break and cleared my schedule completely. I have plenty of content that has never been seen to continue releasing new videos and pictures for a while, and member of my website Mandyflores.com are treated to my latest content.
9) I read that you started as a model and that you were noticed immediately for playboy. how did the step of making porn happen? ​
Funny thing, I was already making porn in my bedroom at home before Playboy, I just used a different nickname Mymandygirl. Playboy never would have considered me if I had not used my name and they found out I was already established on my own. The Lost Bet To Pervert Brother video (this is a free link to the full video for anyone who registers at my VOD) https://mandyflores.com/vod/scenes/Lost-Bet-for-StepBrother-_vids.html this video was one of my first customs that had sex in it and the guy decided to post it on tube sites. It managed to get millions of views before I knew what was going on.
10) the hard scene that you prefer and the one you do not like.
​I like to be dominant. Whatever the sex is if I am dominant and in control I like it. I don't like stupid videos. If I think the idea is ridiculous it is very hard for me to enjoy it. Sometimes I will take the order anyway because I get paid enough to make it for the person.
11) Have you ever thought about making films? you are beautiful, intelligent and also a successful entrepreneur. you do not miss anything!
​Thank you! :) I have, and I have had quite a few people tell me I should be doing films, but I like having control of my life and not having the pressure of something like that. I am fairly certain that eventually I will shoot something intended for a more mainstream audience, but right now I am content with where I am at.
12) What characteristics must a man have for Mandy Flores? ​
Strong, Personable, Funny, Loving, Spiritual.
13) according to theblogdc your sensuality is something magical. especially your eyes. What is your favorite body part?
On myself? My eyes, and my legs.
On guys? Eyes, and I really like a big guy, not overly muscular but strong.
:)