Blog
Added: 11/23/2018 l Tags: mandy, flores, nude, tributes, interview, journal, blog, submission, sex, milf, slave, ray, nude, candid, mofos, reality, kings,
Fun gift for yourself or your awesome cool friend that you can't think of the perfect gift for....
Mandy Flores Custom Poker Playing Cards

$55

Personalized signature on each deck email: Mandy@mandyflores.com for payment options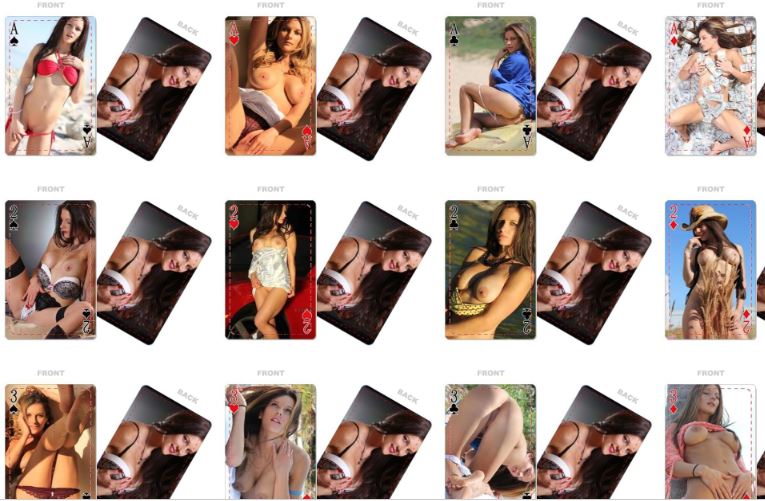 Added: 10/04/2018 l Tags: mandy, flores, nude, tributes, interview, journal, blog, submission, sex, milf, slave, ray, nude, candid, mofos, reality, kings,
Hi guys! :) So these first few pictures were taken WAY up in the hills over Lake Chelan in Washington. We decided to just follow a dirt road and see where it took us, and it was really beautiful up there. Then came accross this little scary painted rock that said "TacomaRocks" (Tacoma Washington) on the back. I took it cause I am a bad seed! :) Actually I didn't realize I should leave it for others to find. It was a wonderful little trip.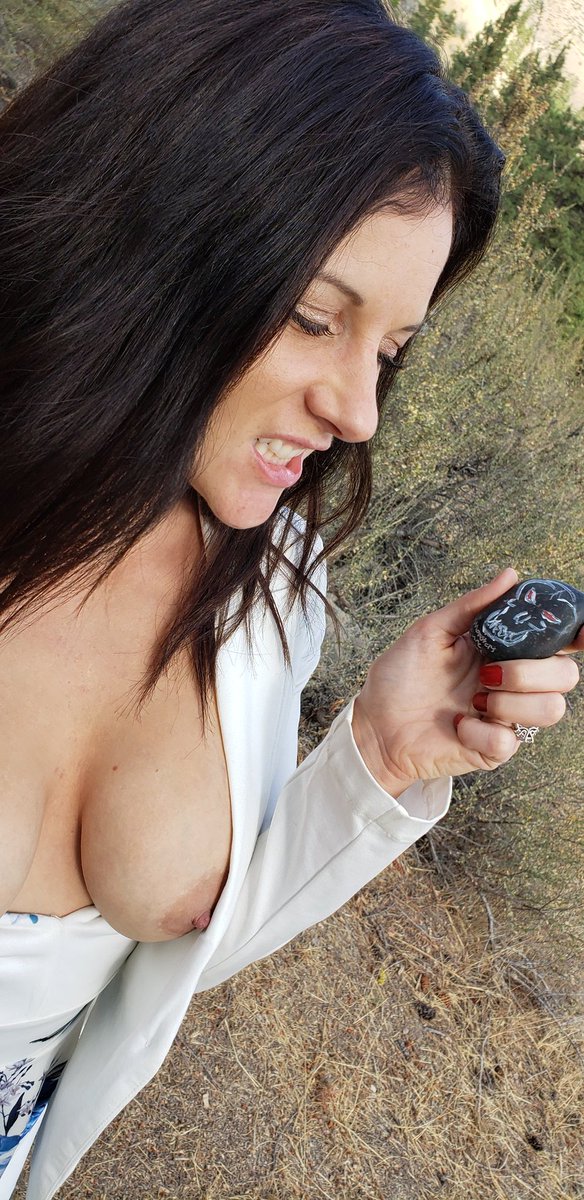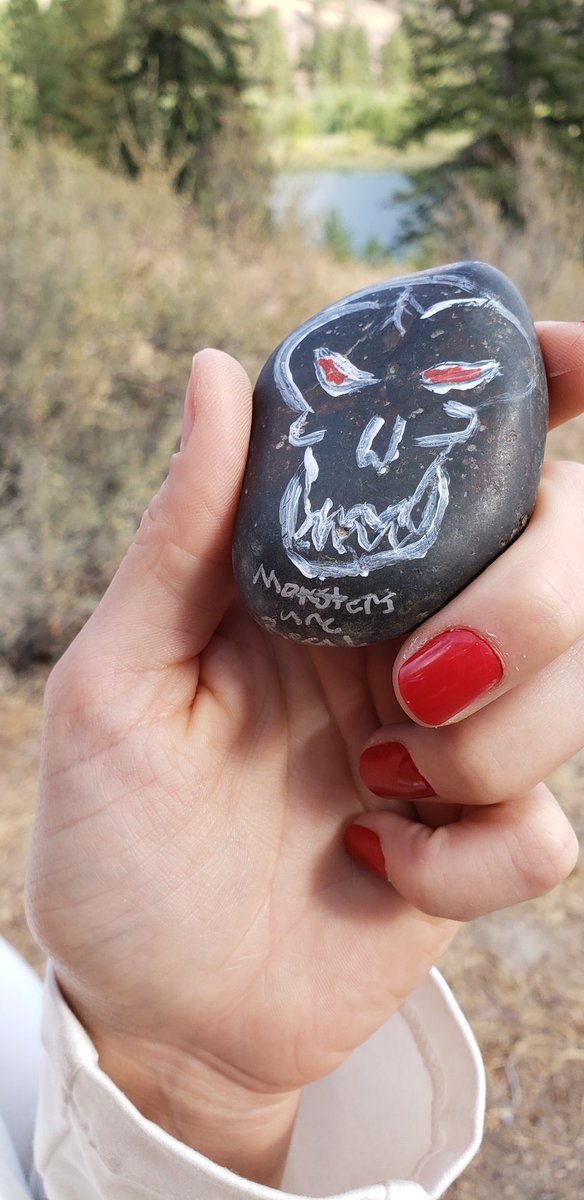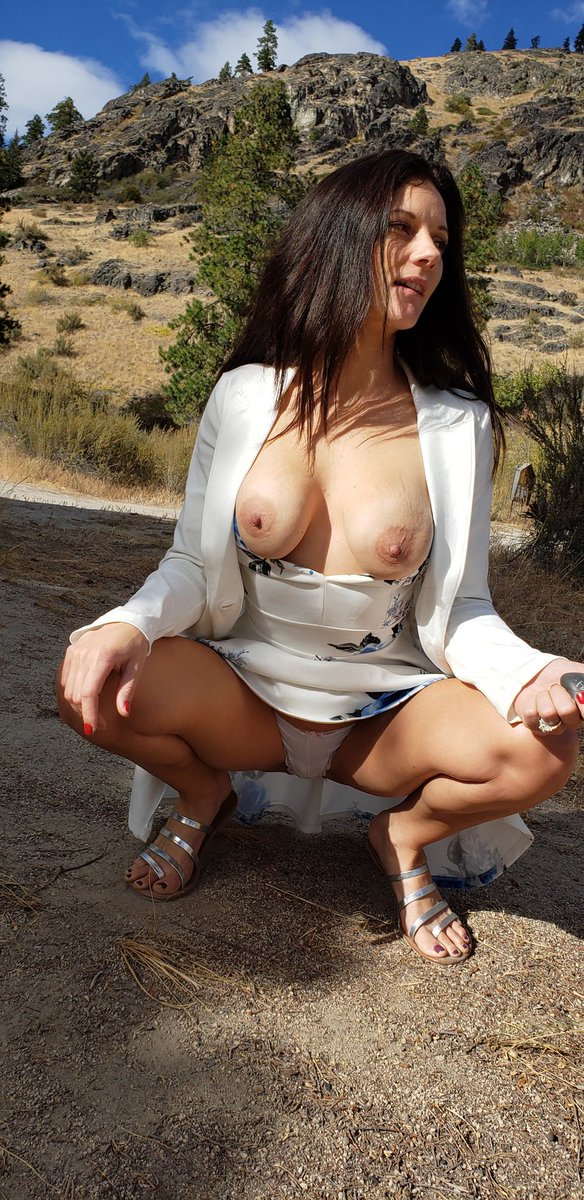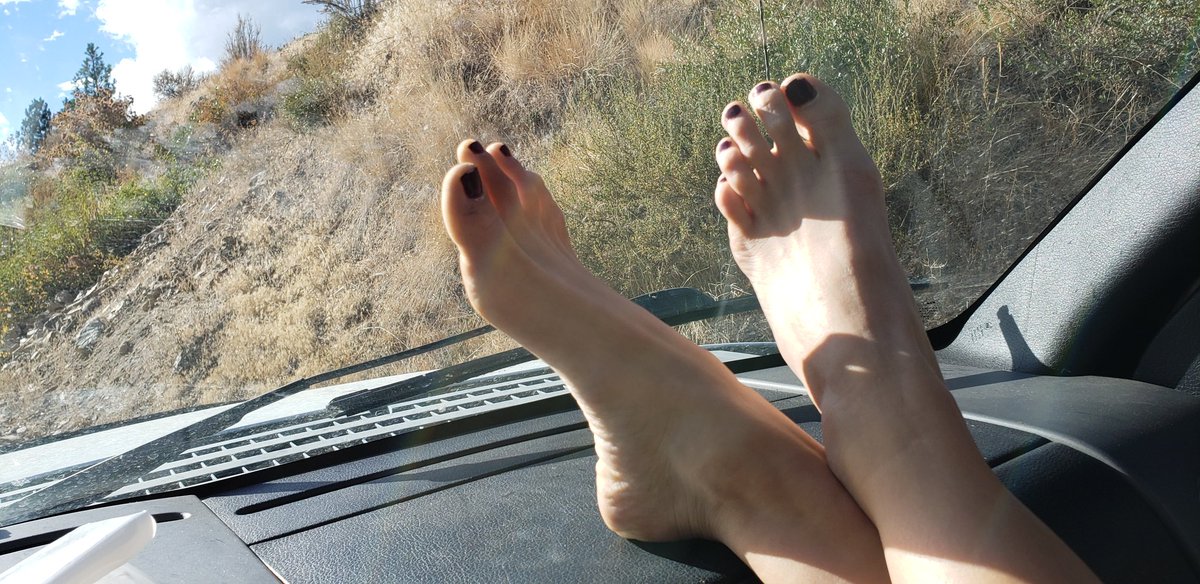 I've taken to wearing some onsies lately, and Pooh Bear isn't the only one. My new favorite lately is a Rainbow Unicorn :)
Both the Pooh Bear and this pic were taken on the same Chelan trip, I think a day apart. This picture is at a friends property that is up in the mountains above Brewster Wa., I used to go camping there with my best friends family. They had a cabin there and it had even been a place they lived for a few years when my friend was young. Two years ago a terrible fire ripped through that area and just wiped out everything that wasn't rock or steel. This old tractor was theirs.
If you were on my boat, this is the view of my foot from the seat across from me :)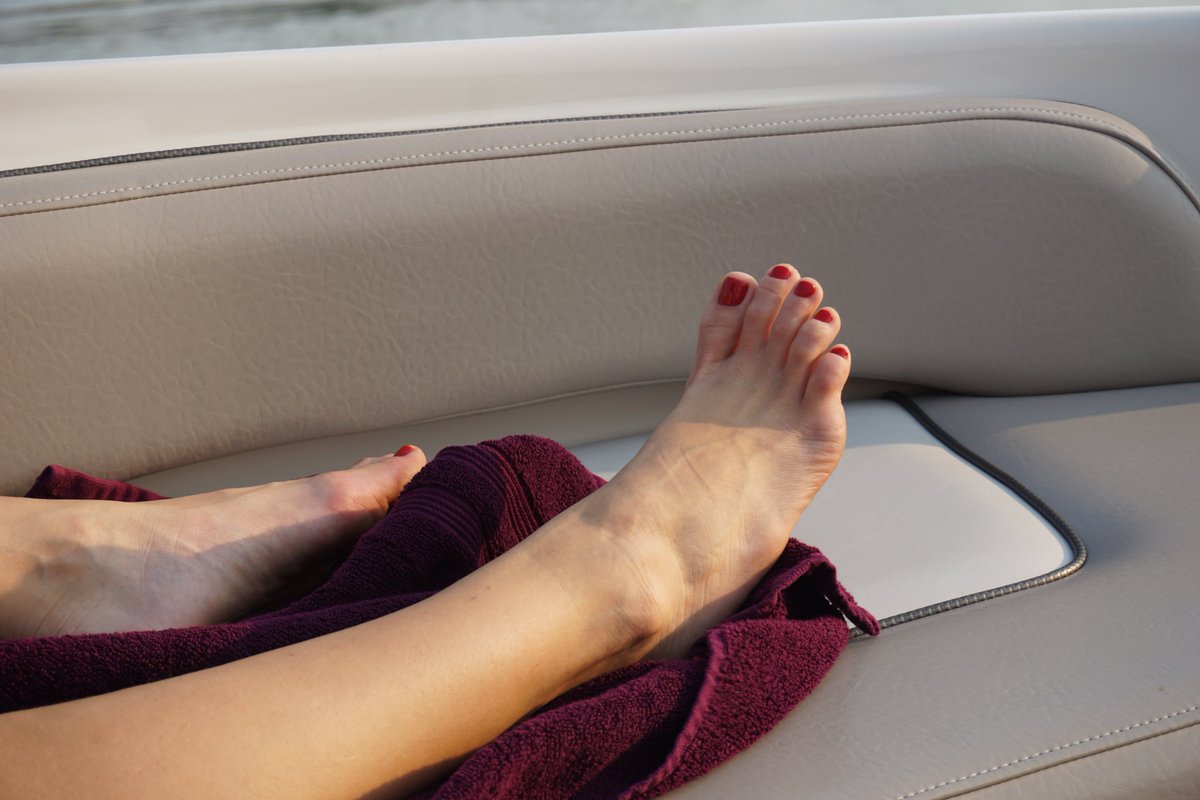 Ok working on lots in the background, well actually Mr. Flores is doing most the work but you will get to see some fun new pics sets soon and of course I have way too many videos to be out of them any time soon :) Hugs and kisses all of you!
Added: 08/18/2018 l Tags: mandy, flores, nude, tributes, journal, blog, submission, sex, milf, slave, ray, nude, candid, mofos, reality, kings,
If you haven't noticed yet there is a blooper/outtake video I put up for members. Some of that stuff is so embarrassing! Someone asked me what the most embarrassing thing ever that happened was and it is something that is not in a blooper reel, but it IS in my videos with slave ray. So way back when nobody was really having the balls to do this type of shit in public little miss Mistress Mandy did just that. The first video I did with him was when he arrived for the very first session with me. It was at SeaTac international airport in the baggage claim area. I was determined to be as real with the whole slave/domme thing as possible and that meant no scripting, no filming in some studio or a back alley when people weren't around...... no I chose to literally MEET HIM for the very first time in one of the busiest airports in the world with all kinds of people and families...kids even... walking by while I put rays leash on and made him kiss my boots on his hands and knees! LOL My camera guy was just dying trying to not focus on all the looks and staring from disapproving PTA moms and other intolerant, no fun kinda people :)

Then later walking him on a leash through Safeway (Vons/Ralphs) in the high end Beverly Hills type city of Bellevue Washington...... that was pretty embarrassing too. Of course no one knew I was feeling that inside, not until now.
So I have a lot of fun with my fans sending in their cock pics and such as you may have seen: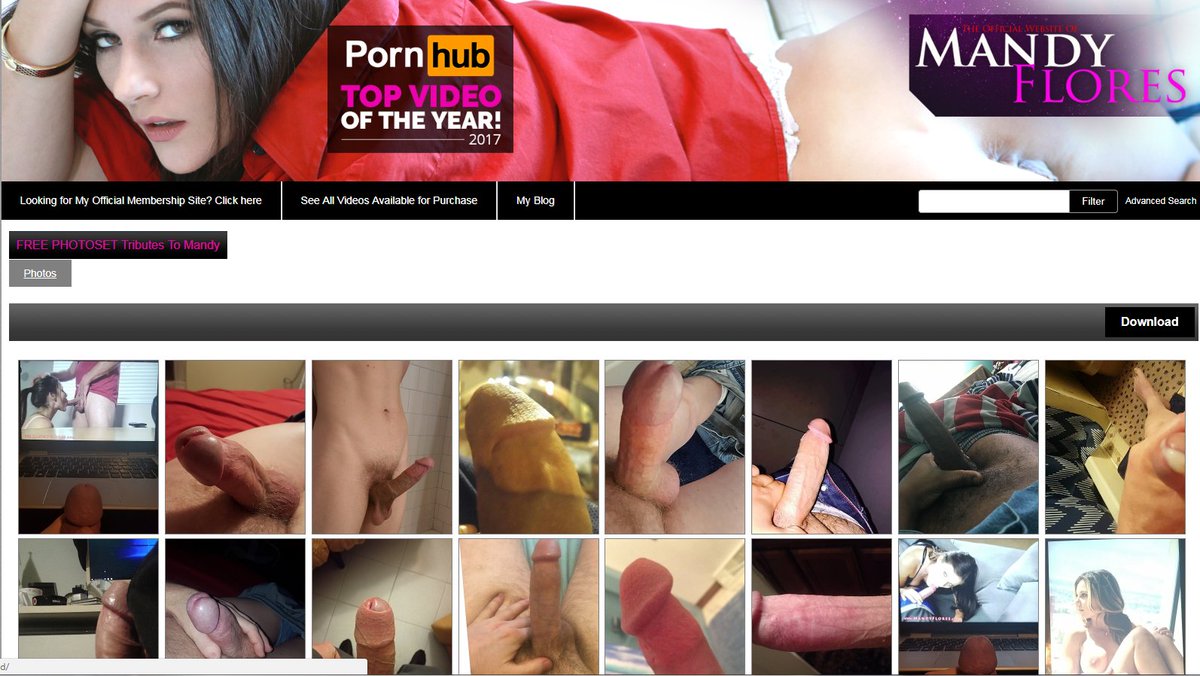 and I bet you are wondering how you can get your lovely man rocket in there too! Well first you can just reply to my "tribute Friday" post on twitter with your pic or cumshot video (it MUST have my NAME or my PICTURE in it though) right now that tweet is my top one on my profile www.twitter.com/yourmandygirl You can also directly email me at Mandyflores@live.com with the subject "tribute" Have fun with it and if you like I can include your email address in the picture in case a porn producer sees it and wants to contact you! Kisses xoxoxo Mandy!
Added: 01/28/2018 l Tags: avn, expo, 2018, mandy, flores, pornhub, mofos, awards, nude, mymandygirl, video, of, the, year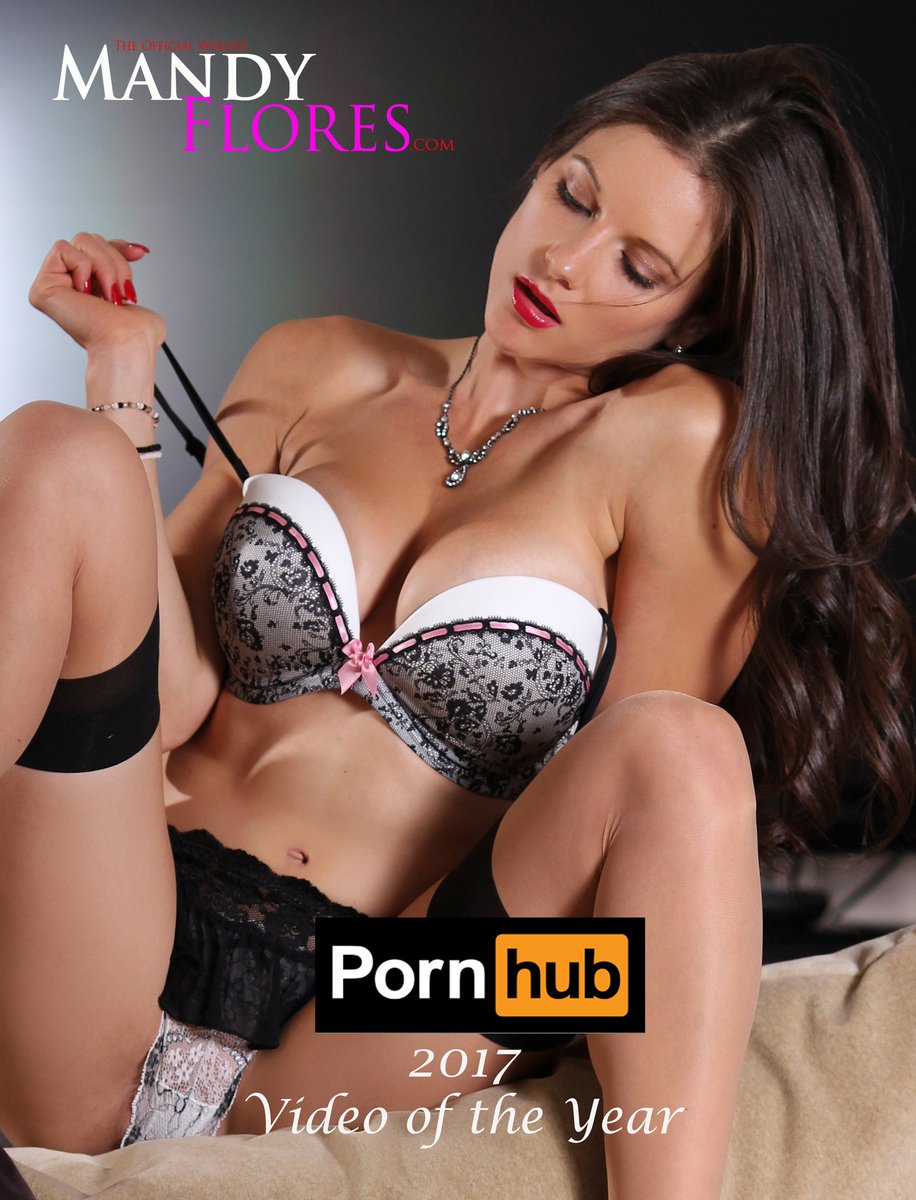 Added: 12/30/2017 l Tags: mandy, flores, mofos, reality, kings, brazzers, porn, anal, pro, amateur, first, time